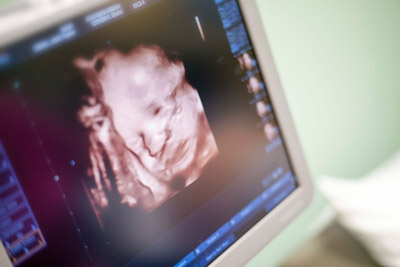 An ultrasound, also called sonography, is performed to visualize and determine both your health and the health of your baby. Your doctor may order an ultrasound for several reasons, including the following:
Establish the presence of a living embryo or fetus
Estimate the age of your pregnancy
Evaluate the position of the fetus
Determine if there are multiple pregnancies
We have acquired advanced ultrasound technology that displays clinical images of the human body, allowing our physicians and patients to see 4D images.
Widely recognized for its clinical use in obstetrics and gynecology, 4D Ultrasound with real-time motion is a new, powerful tool that can aid our physicians in studying the following:
Baby's motion and behavior
Baby's surface anatomy
Problems related to a woman's uterus and ovaries
4D Ultrasound technology is revolutionary and we are thrilled to offer this tool to our patients.