World Class Obstetrics
Having a baby is one of the most exciting times in your life. . . however, as you prepare for the birth of your child, it is only natural to feel apprehensive or to have questions. Southern OB/GYN is committed to providing the highest-quality care and will strive to make your pregnancy as stress-free as possible.
Ambulatory Surgery Center
In October 2003, Southern OB/GYN Associates opened a single-specialty outpatient surgery center on our campus. Called Southern OB/GYN Ambulatory Surgery Center (ASC), our goal is to be the "best place to come for women's ambulatory surgical care."
Read more about our Surgery Center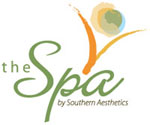 The Spa by Southern Aesthetics
The Spa by Southern Aesthetics located inside Southern OB-GYN, invites you to discover a new you by using medical grade skin care products that help slow the aging process and reduce damage due to environmental stressors. We offer three skin care lines and a full line of mineral makeup.